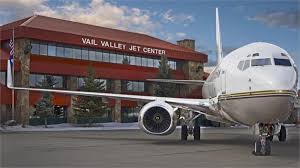 Eagle Airport Private Car Service future this summer season.
Eagle Airport is not bringing back a some of the flights from last summer. This summer there is only two flights all season. The flights from Denver to Eagle airport and the flights from Dallas to Eagle airport. This will definitely bring the private transportation to and from Eagle-Vail airport down. All Eagle Vail airport private car service companies rely a lot on business from the Eagle-Vail airport. Providing private transportation from Eagle-Vail airport to Vail, Beaver Creek and Aspen is an essential for a lot of the limo companies in the valley.
Eagle-Vail airport is located in town of Gypsum and is one of the most dangerous airports in the world. Flying out or into Eagle Vail airport is an experience. Lots of people don't realize how special this airport is. In the winter season every day can be challenging. Lots of flights get cancelled or delayed easy just with a snap of a finger the whole airport can shut down and mess all private transportation, limo services. We have seen many situations and many issues with this airport. All said and done is a major source of income for a lot of private transportation companies in Eagle County and Aspen.
Having a regional airport only 35 min from Vail, Baver Creek and Arrowhead ski resorts is a blessing. We have realized as a private car service in Vail how important this Airport is for us. It's a life line for a lot of us in the limo business and its an important service area for all private transportation companies in Vail and Aspen.
Lets hope for a great summer season and pray that the recession that the media keeps talking about won't happen. If recession really happen a lot of us small limo companies will be in trouble.
Book a Limo | EpicLimo (epiclimovail.com)